Science Gallery London
The Science Gallery London will open in the Spring of 2018 and with modern and creative feel that mixes art and science, this is definitely one to watch out for! Set over three floors, you'll find everything you need including cafes, courtyards, a terrace, theatre and galleries, demonstrating that the space has the potential to accommodate an array of events with lots of flexible space right at your fingers tips. The venue capacity is from 20 – 750 with an in-house chef brigade to cater to your every need.
Swingers Oxford Circus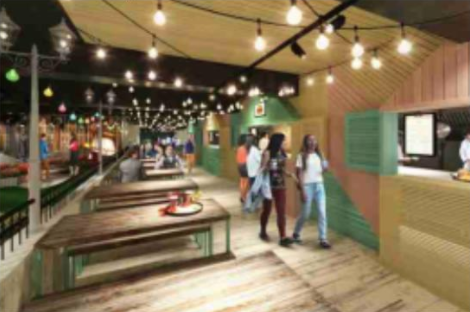 If something is successful, why not make another? This is the exact motto Swingers Golf have opted for, after the success of their first venue beneath the Gherkin, a new location will be opening on Oxford Street from February 2018. This venue is definitely going to be pretty mega (20,000 sq. ft mega to be precise) with a concealed entrance, allowing guests to be transported to the beach with their seaside theme. With two 9-hole golf courses to navigate through, we wonder whether this could be the perfect entertainment for your next team-building event.
Leake Street Arches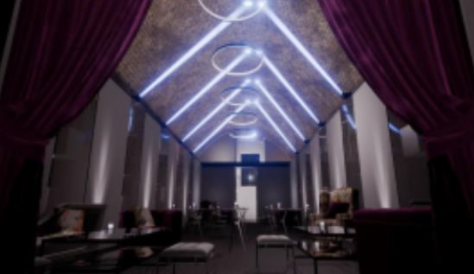 Under Waterloo train station the Leake Street Arches have a seven-metre high exposed brick arch. It is one of eight former railway arches that have been refurbished to offer people a "curated collection" of independent restaurants and bars. The private events space is located in unit seven and holds up to 300 people. It is open now until the spring.
Kensington Palace Pavilion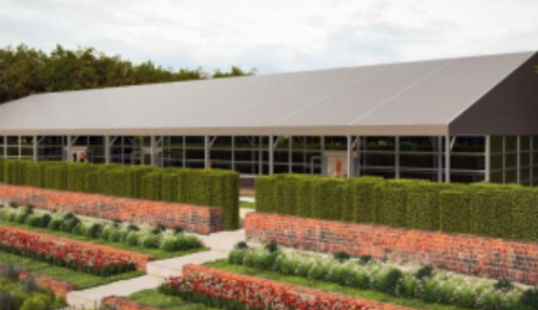 A glass-fronted building is to replace the Orangery for three years. While the Orangery undergoes conservation work, there will be a purpose-built pavilion overlooking the Sunken Gardens and east façade of the palace.
The new space will be available to hire from March 2018. It will have two event spaces for 800 people, as well as a covered terrace area.
Annabel's
Annabel's is coming back, and just two doors down from the original club at 46 Berkeley Square. This 18th Century, Grade I listed Georgian townhouse is, at 26,000 square feet, considerably larger and will feature: restaurants, bars, private dining rooms, a garden, cigar salon and a health and wellbeing spa. Housed in the basement, the nightclub will pay homage to the decadency of the original Annabel's.
Soho House White City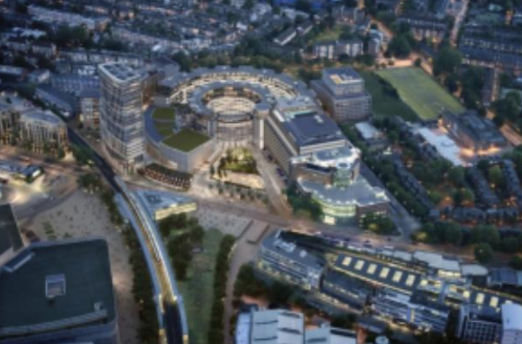 Rumoured to be opening in April, Soho House is set to be moving into White City as part of the area's massive rejuvenation. Moving into the former BBC TV Centre, the hotel will feature fifty rooms and a rooftop pool. BBC Television Centre at dusk
SUSHISAMBA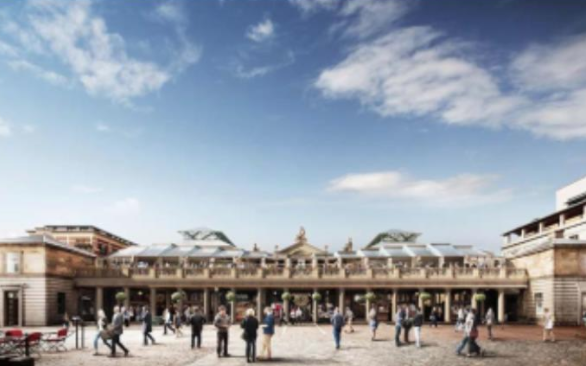 SUSHISAMBA takes its blend of Japanese, Brazilian and Peruvian cuisine to Covent Garden's famed Opera Terrace within the historic Market Building. The Opera Terrace boasts a balcony with striking rooftop views across the Piazza, whilst the menu will feature new and signature dishes with an emphasis on piquant flavours, the finest ingredients and creative presentations.
Kettner's Town House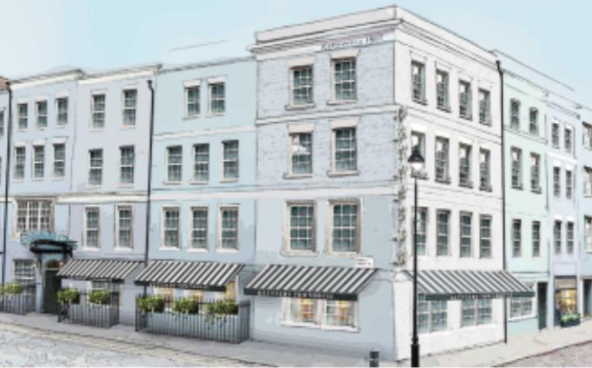 Brought to life again by Soho House, Kettner's Townhouse is a restaurant and Champagne bar with 33 bedrooms; somewhat smaller than the 2017 offering from Soho House: The Ned with its nine restaurants and 252 rooms! The restaurant will use locally sourced ingredients to create a menu that is inspired by the history of the building whilst many of its original Grade II listed details, floral plaster-work and heritage mirrors have also been retained.
Principle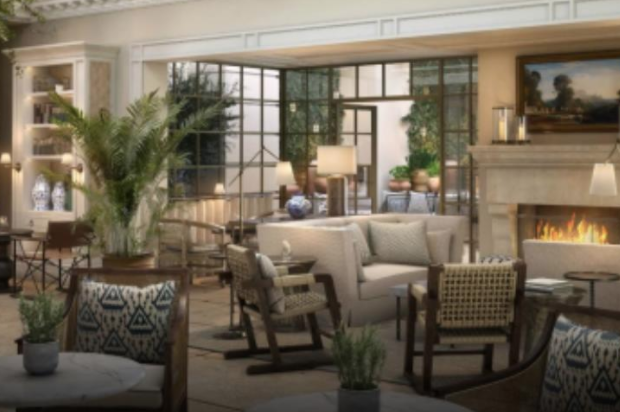 The Principal London is a Grade II* listed landmark building that occupies the eastern flank of Russell Square in Bloomsbury. The opening of the 334-room hotel in spring 2018 will restore the original grande dame to her original glory while administering a shot of adrenaline to the heart of London's most literary neighbourhood.
Prosecco House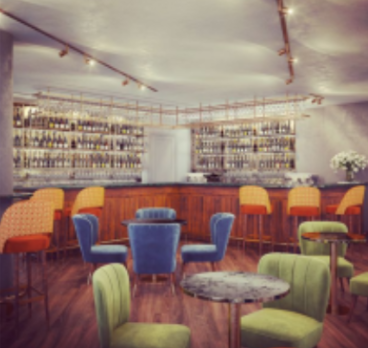 The Prosecco House came into fruition because the owner and founder Kristina Issa was fed up of ordering mediocre prosecco. Kristina has created a luxurious escape where everyone feels welcome, think antique tables topped with mirrored glass. During the day there is a delicious spread of Italian focaccia sandwiches, and coffees.
The Dixon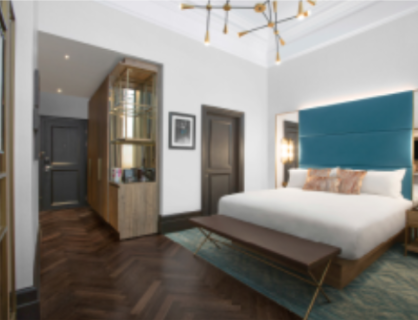 Cast your mind forward to autumn and there will be a nice London boutique hotel: The Dixon. Making its home in the Grade II listed 1906 John Dixon Butler Police Station and magistrates court on Tooley Street, the hotel will have 193 rooms, nine spacious suites and walls adorned with local art and culture.
Bob Bob Cité
Bob Bob Cité (earlier known as Bob Bob Exchange) will be opening at the start of the year in none other than the Leadenhall Building, although you might know it better as the Cheesegrater. At the end of 2017 we found out that Eric Chavot had joined the restaurant group and will oversee the kitchen at both Bob Bob Ricard and Bob Bob Cité as executive head chef.
Hard Rock Hotel
Yep, London is getting its first Hard Rock Hotel, the first in the country to be precise. The Cumberland Hotel in Marble Arch is going to be converted into the hotel, which will feature a Hard Rock Café, restaurant, speakeasy bar, spa and a Rock Shop so you can stock up on more merchandise…